Religious buildings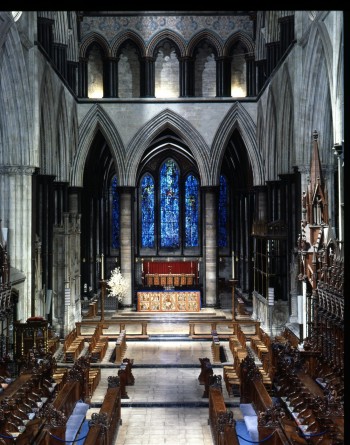 Salisbury cathedral in England - Gabriel Loire creation
Stained glass takes on its full meaning once integrated into the architecture, natural light allows it to come alive with variations in intensity over the course of the day and the seasons.
Ateliers Loire have created and made stained glass windows in several cathedrals around the world.
They have also restored old stained glass windows including those of Chartres Cathedral.
Here is a selection of their creations.