Public places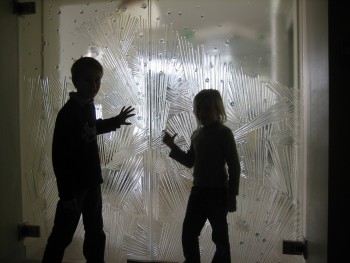 restaurant at Sainte-Anne d'Auray (56) - Bruno Loire creation
More and more, stained glass leaves architecture to integrate itself into civil public places.
On the facade, on the partitions, on the ceiling... The stained glass windows and more generally the glass decorations bring a light and warm touch to the different spaces of the hotels and restaurants.
Working closely with architects and decorators, Ateliers Loire monitors projects from design to construction and installation while respecting ERP requirements.