Public places
High schools, junior high schools, schools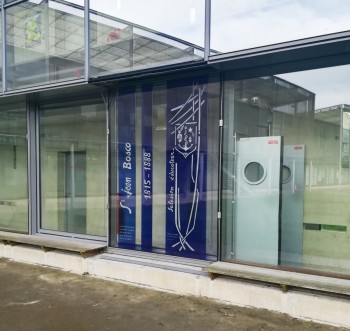 Our Lady institute at Chartres (28) - Jacques Loire creation
More and more, stained glass leaves architecture to integrate itself into civil public places.
Schools, high schools, colleges, schools ... call on Ateliers Loire for the creation of abstract or figurative windows to mark a facade, an entrance or a particular space.
In all cases, the techniques implemented meet the security requirements required in such places (ERP).
The Ateliers Loire have also intervened in many chapels and oratories of private establishments.