Public places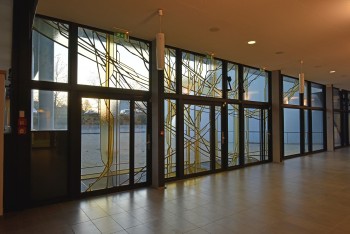 Chamber of Commerce and Industry of Eure-et-Loir (28) - Jacques Loire creation
More and more, stained glass leaves architecture to integrate itself into civil public places.
The stained glass windows and more broadly the glass decorations highlight the architecture of public institutions.
In relation with elected officials, administrators and communities, projects are developed to meet the expectations of sponsors as closely as possible.