Other places and activities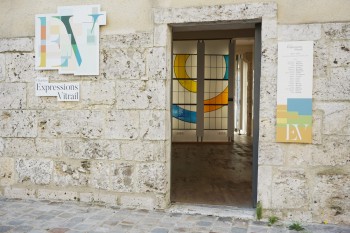 EXPRESSIONS VITRAIL
In Chartres, near the Cathedral, "L'Expression Vitrail" is a space for presenting the diversity and richness of the creations made at the Ateliers Loire with, for the first exhibition, a selection of creations from the past 10 years.
If the Loire are creative artists, their workshops welcome artists, visual artists, decorators, … For the realization of their orders in the field of glass and stained glass. They implement a wide range of know-how: from traditional stained glass to techniques derived from the glass industry, including glass slabs.
Whether you are artists, architects, decorators, individuals, elected officials, … We hope to make you dream with this approach to contemporary stained glass.
Come see us and make us dream with the projects you may have.
Expressions Vitrail
15 bis Notre-Dame Cloister, 28000 Chartres
Free entry, opening hours:
Tuesday - Wednesday - Thursday - Friday from 2 p.m. to 6 p.m.
Saturday - Sunday from 11 a.m. to 6 p.m.