Religious buildings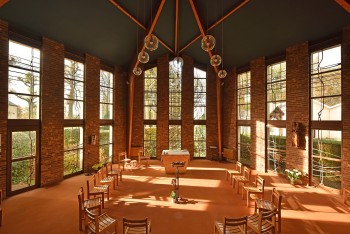 Carmel of Champhol (28) - Jacques Loire creation
Many religious congregations call on the talents and know-how of the Ateliers Loire for the creation of stained glass windows for their chapels and oratories.
Most often in contemporary architecture, stained glass windows are a creation developed in close relationship with the community and the architect.
Sometimes, in connection with the
Antiquaire du Vitrail
, old figurative stained glass windows (19th century), are offered for a more classic architecture.