Gabriel Loire, the painter

The Creation (1986-1987), set of 7 oils on canvas (2.20 x 8.40 m)
The work of Gabriel Loire is immense, his name evokes the stained glass that was the center of his artistic activity. But do you know that with stained glass, he also practiced drawing, painting, ceramics, sculpture, illustration, fresco ...
The painting remains one of these means of privileged expressions, feeling freer, thus rid of the technical and architectural constraints of the stained glass, it leaves free rein to his talent.
Exhibitions of paintings: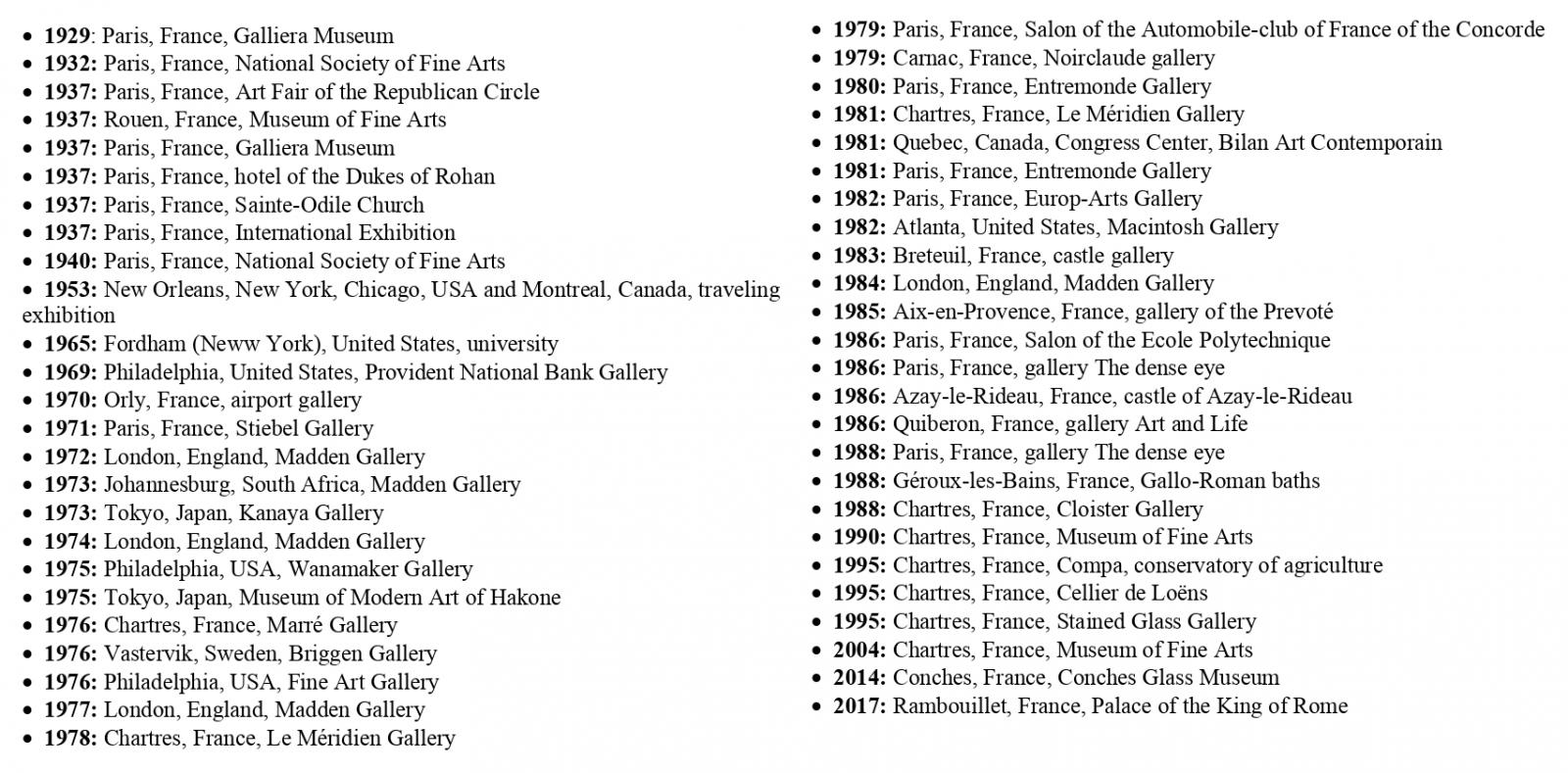 Painted works, murals:
1934: Church of the Breche, Chartres, France
1939 to 1943: Parish Church, Boussay, France
1951: Saint Pierre-Fourier Basilica, Mattaincourt, France
1994: Baptistery of Saint Lazare Church, Leves, France
Significant dates for the work of Gabriel Loire:
2009 - Donation to the departmental archives of Eure-et-Loir, preparatory works, drawings, images, posters, objects or furniture as well as a set of files gathering press clippings, posters, invitations to events, exhibitions dedicated to his whether it be graphic, pictorial or glasswork.
2009 - Donation of 458 objects at the Museum of Fine Arts of Chartres (Eure-et-Loir)
2011- Donation of 19 works to the Museum of the salt marshes in Batz-sur-Mer (Loire-Atlantique)