The Loire family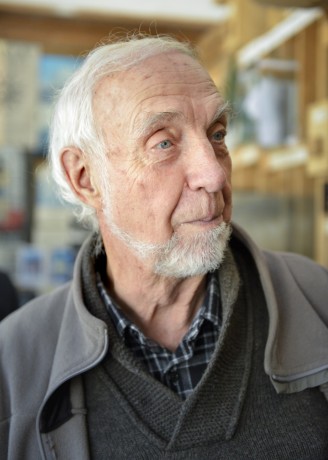 Jacques Loire
Jacques Loire, son of Gabriel Loire, born in 1932 in Chartres, studied drawing at the Académie de la Grande Chaumière in Paris and painting with the painter André Lhote.
In 1951, he joined the studio and assisted his father while creating his own models of stained glass. He marries Micheline Foulon and has three children Bruno, Hervé, and Natalie.
Jacques built in 1960 "The Boussois studio" for the trading and production of stained glass with colored slabs of glass manufactured by the factory Boussois (former group BSN). With his wife, he develops and markets standard elements: brick in slabs of glass and concrete (Les Briques Loire).
From 1970, he took responsibility for the studios and made his windows and those of his father.
He participated in the creation of "La Galerie du Vitrail" that his wife opened in 1976. His two sons, Bruno and Hervé, arrived at the studio in 1986 and he handed them the management in 1991.
If the work of Jacques Loire is mainly oriented around the stained glass, the artist also expresses himself through painting, mosaic and sculpture including glued glass. He also creates liturgical furniture, chandeliers and participates in numerous exhibitions in France and abroad.
His sober and strong graphics can be found in most of his works, including the Carmel de Champhol, France, the Notre-Dame de Pentecôte church in La Défense, near Paris. He continues the tradition of stained glass window with great creations in France (Vaucresson) and abroad (Japan, Chile, Zimbabwe).
His work and his investment in several associations: Chamber trade union stained glass, Tourist Office of Chartres, SEMA, ... earned him the title of Knight of the National Order of Merit in 1982, Officer of the Order of Arts and Letters in 2001, the Legion of Honor in 2008 and the title of Master of Art by the Ministry of Culture in 2010.