Other places and activities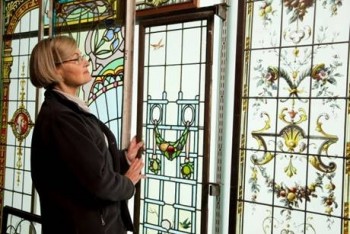 Micheline Loire
L'antiquaire du vitrail
---
Stained glass antique dealer since 1976, Micheline Loire researches, selects, buys and sells stained glass windows made between 1870 and 1940; some older pieces date from the 16th century.
Of essentially French origin, these windows come from castles, beautiful houses, buildings, churches or chapels.
Restored if necessary by Loire studio, these stained glass windows are on display and put on sale at La Galerie du Vitrail or on its website.
The main customers of L'Antiquaire du Vitrail are decorators or individuals who choose stained glass for their decoration projects. These ancient canopies can be adapted to the dimensions of an opening, a ceiling, creating a bright and colorful atmosphere. Some stained glass will enrich the collection of amateurs or museums.
The works presented are characteristic of the wide variety of stained glass available, only a part of which is presented at La Galerie du Vitrail or on her website.