News
September 26, 2022 - France 5 - Film 'Olivier Rousteing dresses up Jean Paul Gaultier' by Loïc Prigent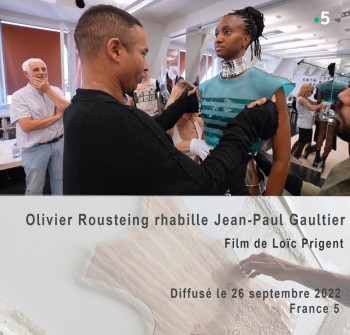 Ateliers Loire made two glass bustiers for the haute couture show of Jean-Paul Gaultier by Olivier Rousteing last July.
A 58-minute documentary by Loïc Prigent, broadcast on France 5, retraces the epic of this collection in which the two bustiers appear.
For watch : CLICK HERE
Jean Paul Gaultier presented his latest collection in January 2020 during a parade at the Théâtre du Châtelet to celebrate his fifty years of creation. Since then, the creation of the house's haute couture collections has been entrusted each season to a different designer. In July 2022, it was Olivier Rousteing, the artistic director of Maison Balmain, who presented the new Couture collection. Loïc Prigent and his teams followed him throughout his creative process until the day of the show to capture this event as closely as possible.