News
Until December 31, 2022 - Exhibition at the CIV in Chartres 'Kim en Joong - Les vitraux 2010-2022'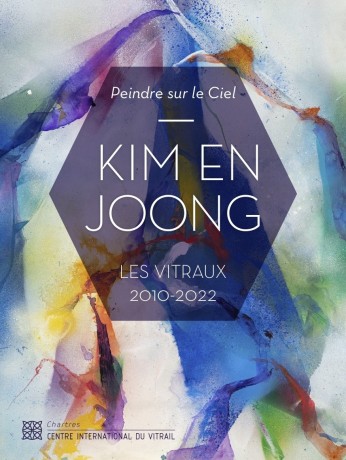 Exhibition at the Center International du Vitrail in Chartres "Kim en Joong - Les vitraux 2010-2022"
The Ateliers Loire created with the artist Kim en Joong the stained glass windows of some forty buildings, in France and around the world.
Kim En Joong, was born in Korea in 1940. At Seoul School of Fine Arts, he fell in love with Western art. In 1969, he moved to Switzerland and found in the spirituality of the Dominican monks the vocation he was looking for. He joined the Order in 1974. In France, he discovered the light of Provence and Brittany. His first stained glass windows for the new Evry cathedral in 1998 will reveal his talent as a painter of light in architecture.
Since then, his stained glass creations have crossed every continent, hundreds of buildings have been decorated with his works. These works represent a major contribution to the history of stained glass and sacred art. The techniques implemented called for the most recent applications of glass transformation and the use of vitrifiable paints, in the service of a successful transposition of the art of the painter, calligrapher and colorist.