News
Until January 13 - Esplanade of Chartres Cathedral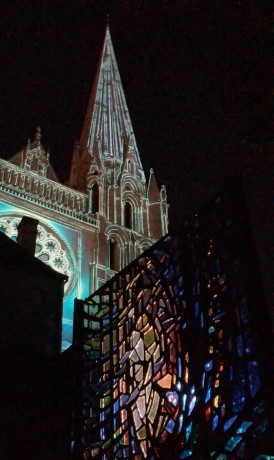 Until January 13, 2022, Jacques Loire's "Birth" stained glass window is on display on the esplanade of Chartres Cathedral.
As you approach, you can hear from 6am to 9pm, 4 poems by Hervé Ribes recited by Gwenaëlle Anglade (Théâtre du Labyrinthe in Chartres).
Below, article in "Votre Ville" n° 224 of November.